Euro Detox | Urine Luck
Grant was having real issues with his previous website designer who had given him a broken version of Wordpress on slow shared hosting. The constant breakdowns and poor hosting were costing thousands in sales.
I took over his site and gave him a custom version of Opencart which I customised to suit his exact needs. I built specific new systems to suit his complex delivery needs while giving him a new stylish mobile friendly design.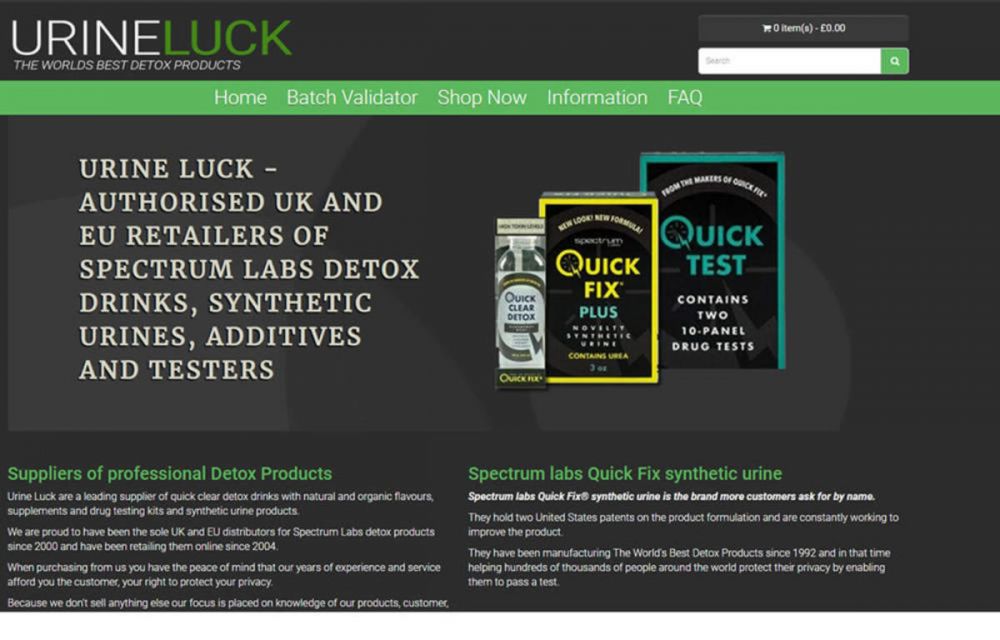 Services:
Web Design
Mobile Responsive
Web/Email Hosting
Domain Registration
Google Optimisation / SEO
Photography
Virtual Tour
Web Copy Writing
Visit Euro Detox