Phone Expert | Mobile phone repair shops Dunfermline - Phone Expert
No CMS for this site. This site is specifically a SEO website for a mobile phone shop in Dunfermline.
The site was designed to attract visitors for keywords relating to mobile phones and mobile phone repair services. The site enjoys hundreds of hits every day and is ranked for all the chosen key phrases in top end positions.
The sites facilties include:
Extensive and ongoing SEO
Hosting
Domain management
Custom Design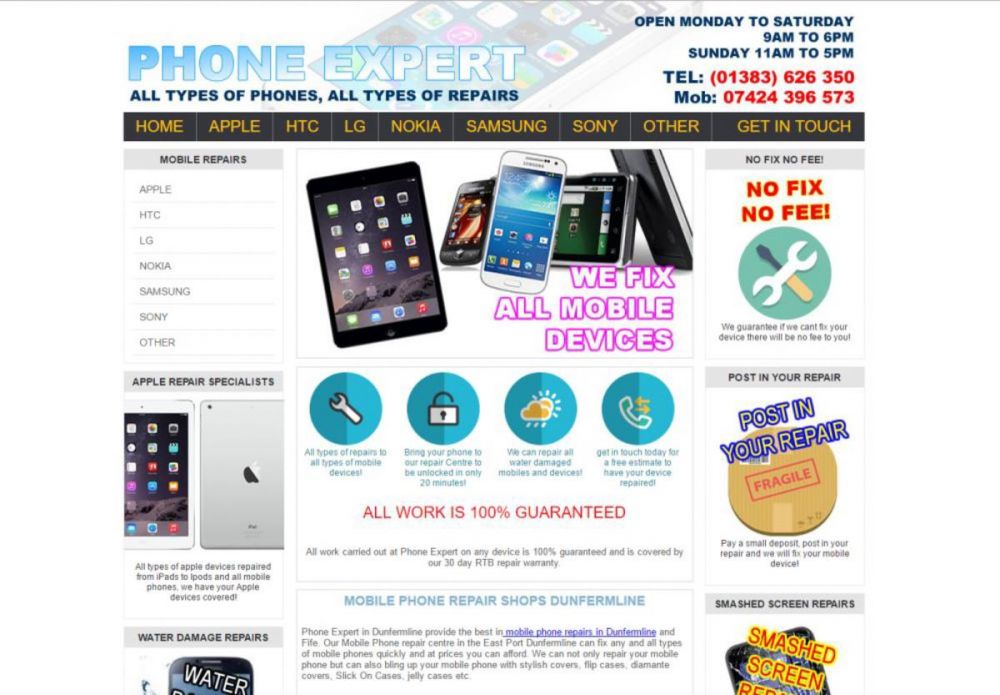 Services:
Web Design
Mobile Responsive
Web/Email Hosting
Domain Registration
Google Optimisation / SEO
Photography
Virtual Tour
Web Copy Writing
Visit Phone Expert